IMGA Ivan Mayor Golf Academy 
Zen Master and Pro Golf Coach  
Golf Programs:

 Si no a tomado su decision para venir… mire este video de 4 minutos le ayudara.
1-

Junior Golf Clinics for Kids

:
four (4)  to 12 years old: Cost $25 each clinic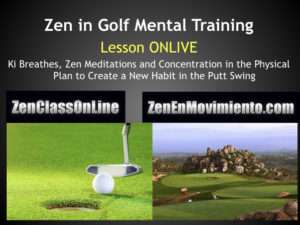 Tuesday and Thursday 4:30 to 5:45pm
Saturday 10:00 to 11:30am
2-

Teenager Golf Clinics Middle & High School

;
Thirteen  (13)  to 17 years old, : Cost $25 each clinic
Monday and Wednesday 4:30 to 5:45pm
3-

Private Golf Lesson for Adults with Zen in Movement

:
Zen in golf, new way of seeing and teaching golf; group of 10 private lessons; where you will change all your game, from the mental concentration and the control of your body. You will control your emotions and the speed of your movement in your swing; to do it efficiently; all this Zen in Movement.
4- Zen in Golf Mental Training 21 Days ONLINE, two hours introduction plus advice; 
for you and your group partners; in my club or in your Golf Club. 

 See de seminary in Grand Palms in Nov 30 2018
5-
Private Golf Seminary in your Golf Club with Zen in Movement of the 21 weeks

:

2- OnLine training programs how adquire a good Muscle+Energy+Memory in 21 week, 105 class with Breathing technique, Meditation Zen and Physical Golf Techniques in your Tv, Ipad, Phone.
 Go to the this Link for more Information over Seminary
Contact with a text message 754-245-7099
Contacteme con un mensaje de texto
email: ivanmayor@gmail.com